I initially wanted to buy the recent
Mystere
quadra from Chanel, but I ended up buying the
Enigma
instead.
(This girl cannot do too much of green whether it's grey-ed or not.)
Plus the Enigma has one shimmery khaki anyway.
I think I made a handsome decision going for Enigma, but please read on to see if you can give me some justification, too. :)
Chanel Enigma Les 4 Ombres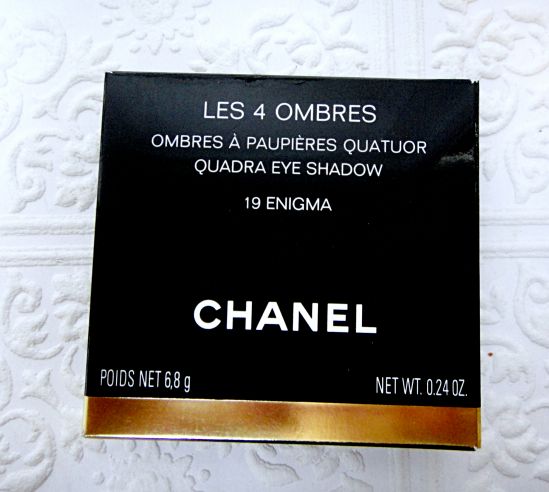 I don't know why we feel that we need to take a pic of the paper case of any Chanel product.
Anyway..here we go.
The black plastic case.
I actually wish the Chanel powder foundation came in a case like this.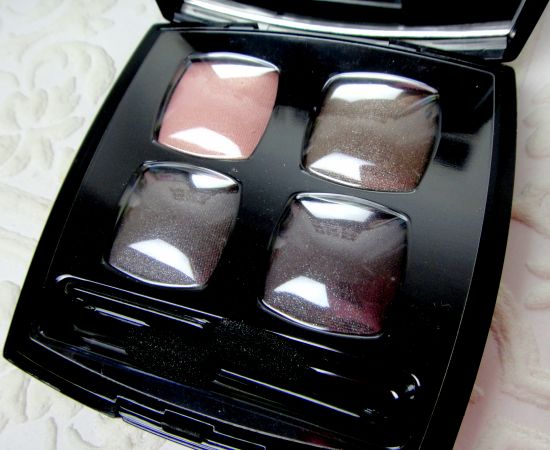 This case only opens up to 90 degree angle....(Why is that?)
Gorgeous, right?
In my opinion, they are stand-alone colors for smokey eyes except for the light peachy one.
The dark colors all have multi-colored shimmer.
Fear not, though. They are not gaudy in any way.
swatch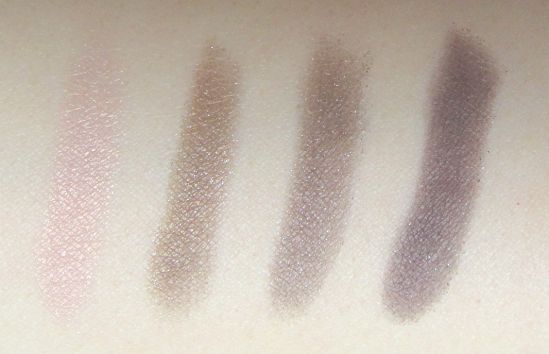 Satin-y Peach
Shimmery Khaki
Shimmery Smokey Grey
Shimmery Mauve Grey
They all go on smoothly with good color payoffs.
I wouldn't say they are buttery soft (although the light peach goes on more like that). The texture is something in between stila eyeshadow and NARS, for example.
I did not use any primer on my arm for this swatch.
For today's look, I only used the khaki shade highlighted with the peach color.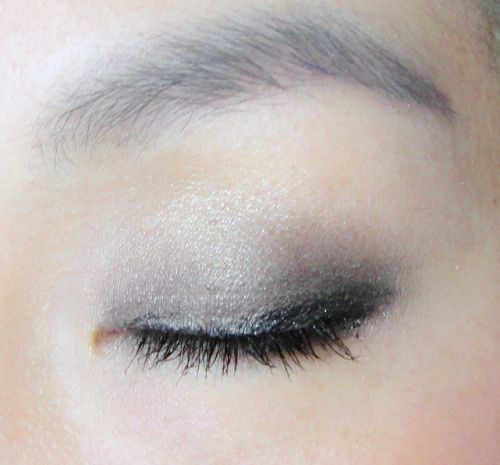 (I am wearing NEO Monet Grey contacts in case you're wondering.)
Enigma was initially introduced as an LE in 2010 but eventually included in the core collection.
If you enjoy deep shimmery colors like me, this is definitely worth checking out.
With these four colors, you can easily create great smokey eye looks with different nuances.
Here are a couple of overall looks using the khaki shade from Enigma.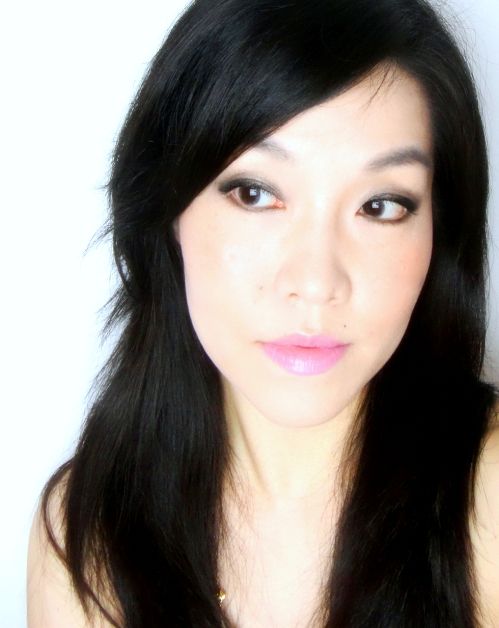 I like pairing pink colors with khakis.
This is my first U.S. Chanel quadra, and it is a completely different animal from the european version from where I see it.
The U.S. version is just so much easier to use by itself although the baked european ones have very unique depths and effect when layered with cream base (which I want to talk about sometime soon...).
Have you tried Enigma?
What is your experience with Chanel eyeshadows in general? :)