Many of you know I love lip colors in general and enjoy talking about them here on my blog.
The truth to be told, I don't really "use" them as much as I like them.
I wear some sort of lip color everyday but throughout the day, I don't usually reapply it more than once.
This is why I have not used up any lippie in a while. (Ah, plus I keep buying more..)
So, I have decided to go on a "lippie ban" for a while until I showcase every color I own, starting a new series -
Lippie Library
.
This would be like building a reference book for me reminding myself that I have more than enough.
Hopefully I would be providing better swatches and occasional overall looks to help you to make an informed decision as well.
A Chanel would be a nice start off on a new series, although this is a rather typical pink lipstick to be honest.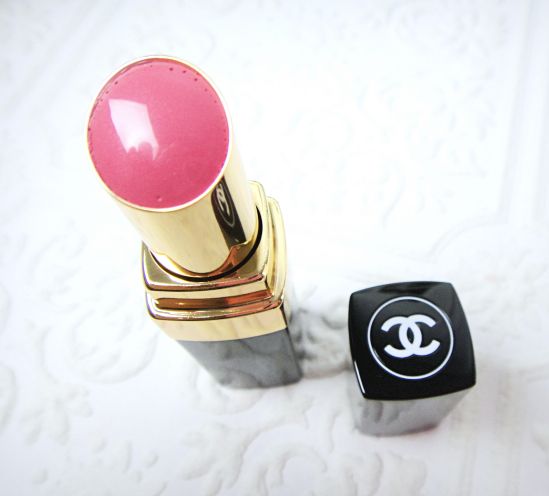 Chanel Rouge Coco Shine Romance
Some people say it is not worthwhile to spend more on lipsticks lacking pigmentation, but I am the opposite.
I find it easier to use light-to-medium colors with sheerer consistency cause they still let my natural lip color show through and fade away naturally, which means "easier maintenance" for me.
If I am to spend on a Chanel lipstick, it better be something I would carry around everyday, right?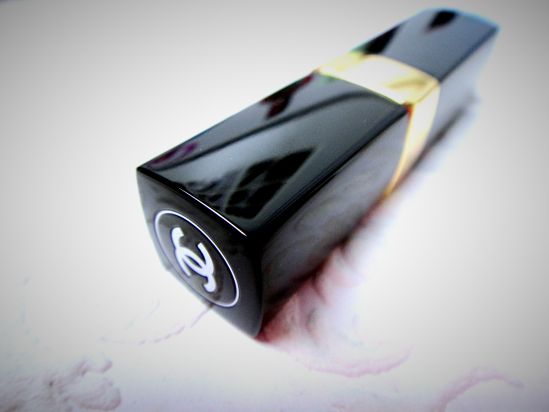 Enter Chanel Rouge Coco Shine Romance.
Romance comes in the classic Chanel packaging that is a little slimmer.
The cap pleasantly clicks when you put it back. I think this is an improvement compared to the ones came out years ago.
I think the main attraction of Romance is (besides it comes in an undeniably eye-catching Chanel tube) its jelly-like texture.
The macro mode of digital camera often captures the things I can't really see with my bare eyes.
Here I think I see very fine shimmer, but it does not really show up on my lips.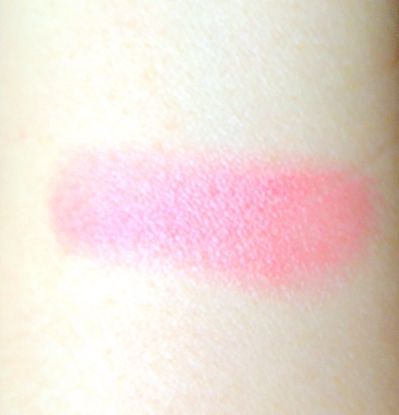 Romance is a blue-based medium pink with touch of blush.
It is an extremely wearable shade.
This arm swatch color was achieved with three swipes.
This is sheer yet buildable color that deepens a little bit after a while, which I find quite common in similar pink colors.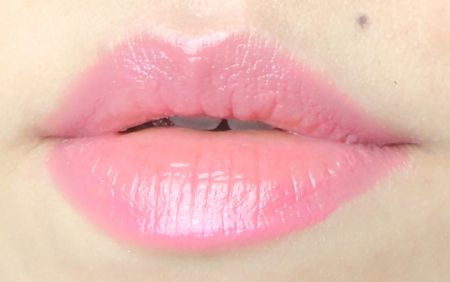 The formula glides on almost melting into the lips.
It makes the lines look less visible leaving a slightly shiny finish.
My lips feel hydrated and comforted immediately, but unfortunately this does not last very long.
Overall looks with Romance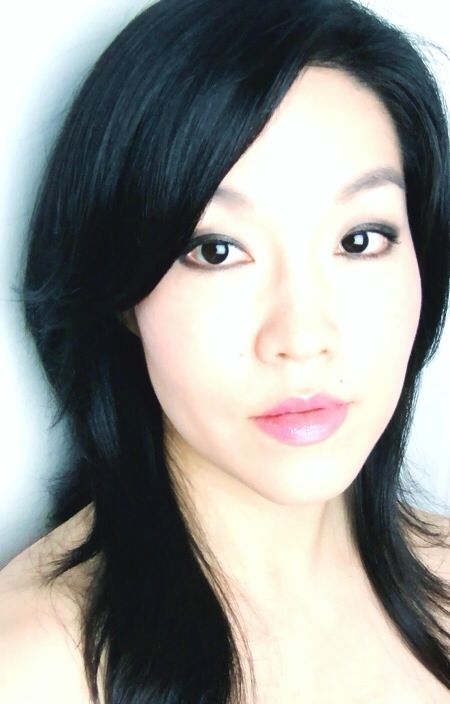 (Yes, I fix my hair once in a blue moon.)
In a nutshell, I do love the color but I don't find Chanel Rouge Coco Romance amazing.
Although it feels great on and provides the youthful look to my lips, I am sure there are tons out there that would offer the similar effects.
This is a solid choice for everyday wear satisfying my inner vanity at best.
Would I purchase another one soon?
Probably not, but not because of the fact I am on a ban for a while. ;)
(not an affiliated link, but I like this site the best for my high-end makeup purchases.)
What was your experience with Chanel Rouge Coco Shine lipsticks?
Do share with me.
Thanks for reading!