We are all about the hybrid concepts nowadays. It seems beauty products are not an exception.
Now Almay has brought out "lip blam and gloss in one" - the "Liquid Lip Balm".
It sounds all very promising, but doesn't it also sound familiar?
Anyway, I haven't bought drugstore lippies in a while and thought I was due when I picked this up.
Maybe I was just drawn into this cute minimalistic packaging.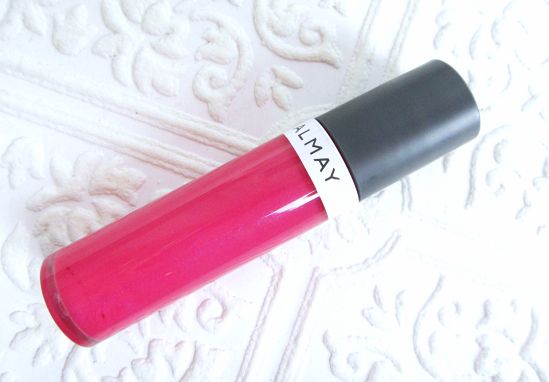 ALMAY Color + Care Liquid Lip Balm Pink Pout
I am not kidding. The packaging gets a huge rave from me.
Nothing fancy going on here, but it comes in a sturdy glass container with simple logo on. You can clearly see the color and the matte grey top has a touch of sophistication.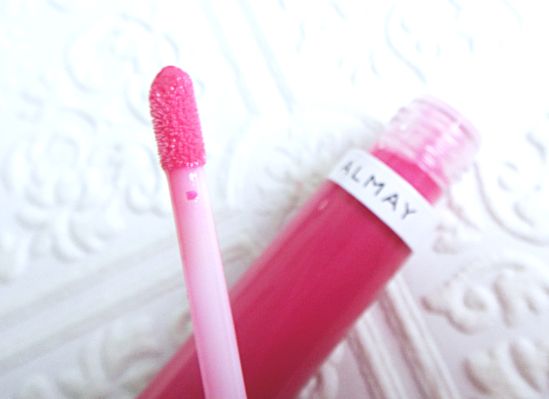 It comes with a typical doe foot applicator.
I personally would like it better if it was a little bigger, though.
"new almay color + color liquid lip balm combines the lip conditioning care of a balm with the shiny color of your favorite gloss. shiny color drenches lips with 2 x hydration as lip-loving conditioners provide 194% more moisture for softer, smoother lips over time. non-sticky. gluten free. hypoallergenic. dermatologist tested."
Ok, no unrealistic funny number here. I like that.
(Don't you hate it when they flaunt a number like "6000%"?? *cough* tarte Lipsurgence)
Pink Pout is a perky and vivid pink color that looks almost too bright from the tube, but it is quite sheer while the color still shows up on the lips.
This glossy color has no visible shimmer.
The actual color is sheerer than the one from the tube.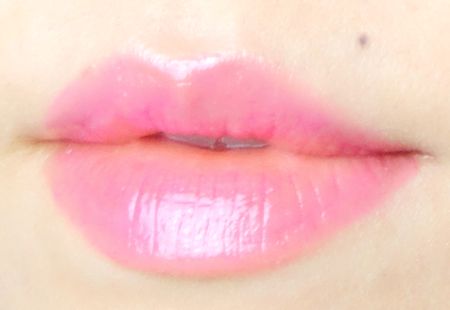 It does feel very moisturizing on, and my lips look plump and glossy.
The color looks natural without being too much.
The staying power is not its forte, but it is all good since it doesn't claim to be long lasting. (my reviewing philosophy right there, btw.)
It fades naturally leaving a slight shine behind. Basically my lips still feel moisturized even after the color is gone.
I love the non-sticky texture that doesn't get patchy overtime although my hair still sticks when it's windy..
The only thing I am not so crazy about this lippie is the sugary vanilla scent.
This is affordably priced as well ($5-6 depends on where you buy it), I believe this lippie is one of the better choices that has all the virtues of a good lip gloss.
Wait, but it is supposed to be "liquid lip blam", right?
As much as I like this one, I still think it is just a non-sticky moisturizing lip gloss with sheer color.
It wouldn't sell as well if you just say that, though. Would it?
So kudos to ALMAY. :)
Here is an overall look for you.
The core makeup products used for this look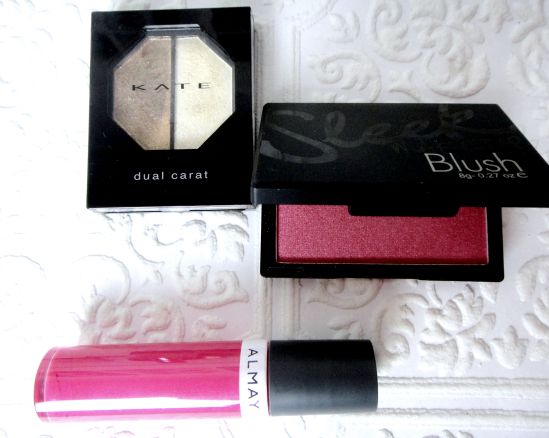 Kanebo Kate dual carat eyeshadow duo GD-1
Sleek blush Pomegranate
ALMAY Liquid Lip Balm Pink Pout
I also shared
less realistic
(no, more unrealistic) picture on
Instagram
. ;)
Thanks for looking.
Have you tried Liquid Lip Balm?
What do you look for in your everyday lip gloss?