This is my daily eye makeup look only varying in colors and maybe a little bit in depths, which I would like to call "the lazy girl's smokey eyes".
Honestly though, my skill hasn't really improved for years because this has been working so well for me. :)
I must say it was quite difficult for me to shoot step-by-step pictures, and I have become more appreciative towards many beauty bloggers out there who provide beautiful and clear pictures for us.
(I apologize for the uneven tones and colors in the pics. I hope I would get better next time.)
"The lazy girl's smokey eye look"
(This post contains a bunch of eyeball(?) pictures. If you are not sensitive to those and interested in this ridiculously simple makeup, please read on.)
Bare eye prepped with Too Faced Shadow Insurance in Candle Light
(Showing you this, I would call a courage, no? ;p)
Using L'Oreal Voluminous Smoldering Liners Black,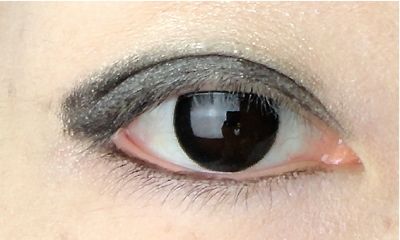 Fill in the folds concentrating on the outer corner.
Line the lower lash lines close to the waterline.
This doesn't have to be perfect or neat. You will have opportunities to correct this later on.
Pick any neutral dark color of your choice.
Go over the lined area blending upward using the eyeshadow of your choice.
(Actually, I forgot to take the pic of this step, so this was taken the next day. You might wanna check out the difference between NEO Chagal(Black) and NEO Monet Brown lenses here. ;))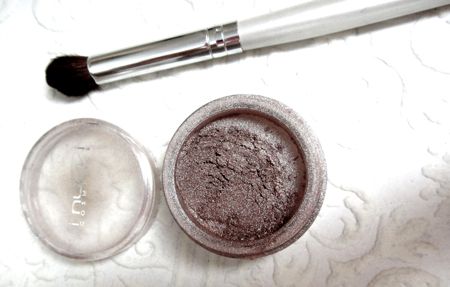 Blend with any neutral light shimmery color using a soft blending brush.
I used i.nuovi Dust Moonstone.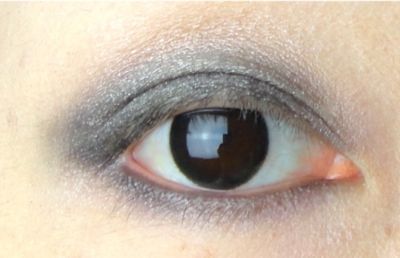 Now, it looks much softer without the harsh edges.
I also blended the lower lashlines using the loose eyeshadow.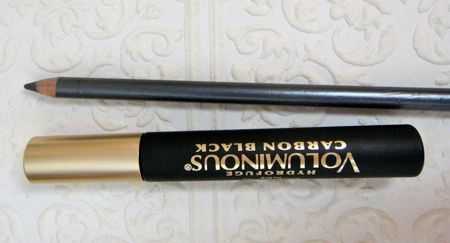 Add mascara and fill in your brows..
(L'Oreal Voluminous Carbon Black Waterproof & Ebony drawing pencil)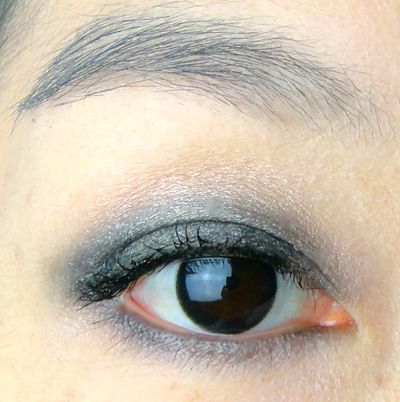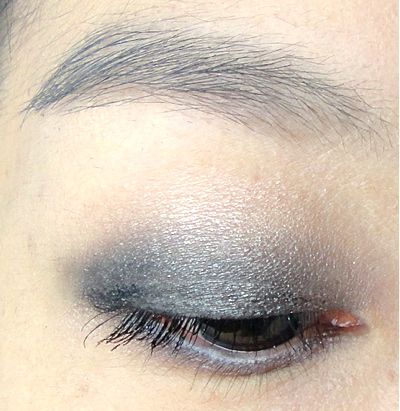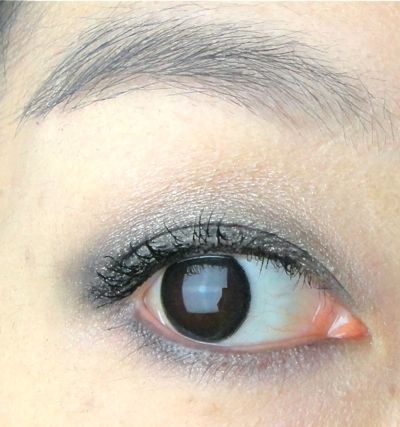 This color combination goes especially well with brighter lip colors.
I like to wear a hot pink lipstick like L'Oreal Colour Caresse Blushing Sequin with this look, which I will show you in the next post.
Thank you very much for looking.
Hope everyone is enjoying the long weekend!