As an avid user of devices like
Clarisonic
cleanser and
Sonicare
toothbrush, I have become a believer of the "sonic" technology.
I mean, in my not-so-scientifically-trained mind, things get cleaned better if you add "vibrations".
I have worn circle/color contacts for close to two years now, wearing them safely is a more important issue than ever.
I always try to clean my contacts effectively, so I was very excited to try this vibrating
circle lens
cleaning device called "
JitterBug
" offered from
AngelContacts
.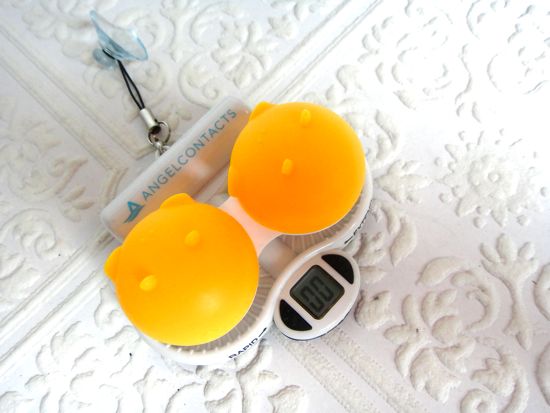 JitterBug
also came in a very neat box just like the contacts I received from AngelContacts.
A velvety travel pouch is also included.
You can pick a case of your choice.
Mine is a yellow piggy case.
From the top, it looks just like the "cute animal cases" that are often included with your
circle lens
purchases.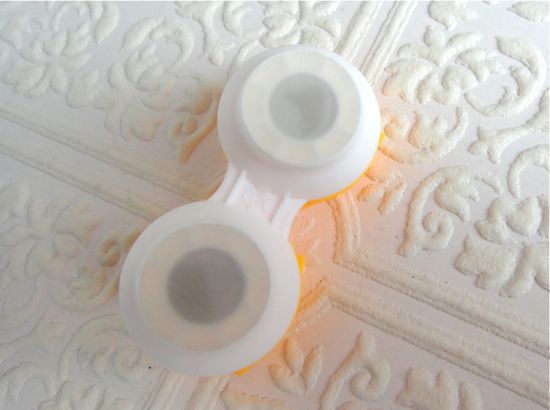 However, the bottom is made differently.
It is rubberized and also magnetized (or has metal components since it attaches to the main station of the device).
It is a battery operating device requiring AAA battery which is already included.
JitterBug has two different settings for different needs for cleaning.
1. Rapid (Left) is for quick 16 second cleaning
2. Extend (Right) is for overnight cleaning - set for 6 hours, vibrating every 15 minutes
instructions on the backside of the box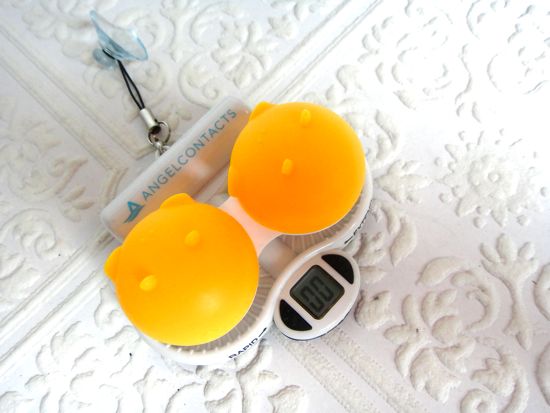 lens case housed in the station
So, how does it work?
I must tell you that I did not know what to expect at first.
As excited as I was, I was also a bit skeptical because I knew it is not exactly the "sonic technology".
But what do you know, my contacts do feel cleaner and comfortable to wear after I added this to my lens cleaning routine.
For example, how many have you had mascara on your contacts while putting your face together in those busy mornings?
I use waterproof mascara daily and it is not something you can easily rub off not to mention I have torn a couple pairs trying to clean them.
I am not saying this device gets off the mascara touch-free, but I find it comes off with gentle cleaning with solution especially after the overnight setting.
If JitterBug helps me to clean the mascara accident, I can easily imagine what it could do for other dirts and grimes from normal wears.
I find this device simple yet cleverly functional.
It is also priced quite affordably, I would recommend trying it if you are a regular contact lens wearer.
This entry contains products sent by PR or manufacturer for editorial consideration.