For some reason, brown
circle lens
never really worked for me.
They are meant to be natural and innocent looking like the girls from K-dramas, but I often end up looking like a soulless alien (;o)
So naturally I was a bit hesitant to choose
Fresh Brown
contacts when AngelContacts.com offered a sponsorship.
(I received two pairs of my choice to review plus a cleaning device called
JitterBug
which I will talk about in the future posts.)
I am happy to report to you, despite of my concerns about single colored brown lenses, that the
Fresh Brown
works for me very nicely.
I even see why this particular design is popular among Korean celebrities since it is very natural yet dolly without requiring any amp-up on your makeup.
Overall look with GEO Fresh Brown contacts
AngelContacts.com
is a north American online company that provides authentic GEO lenses that are approved by Health Canada, KFDA and FDA.
The website is a very clean looking and easy to navigate not to mention this whole sponsorship process has been done in very professional and courteous manners.
The customer service seems to be stellar as well. I have received the package super fast even considering the fact they are based in Canada.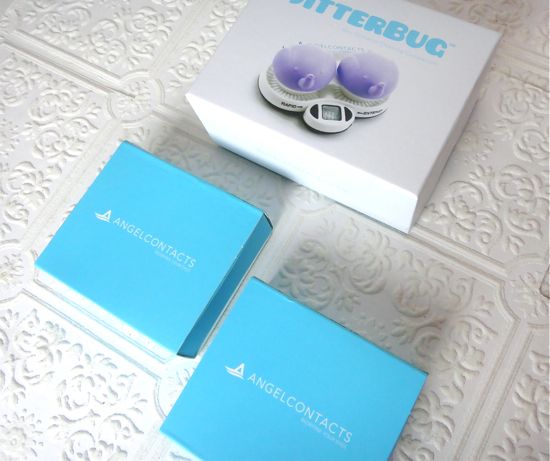 Everything arrived securely in the neat blue boxes.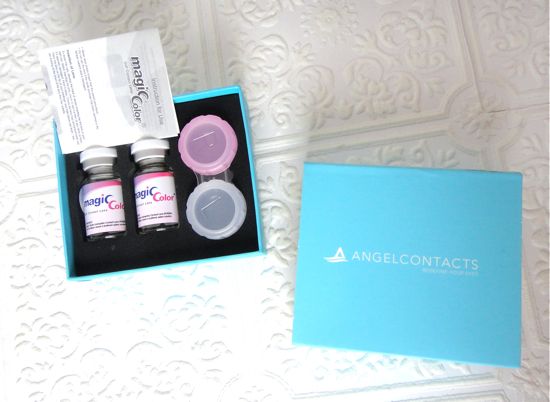 Inside is even better looking.
The lens vials and a case are safely put in the molded foam interiors.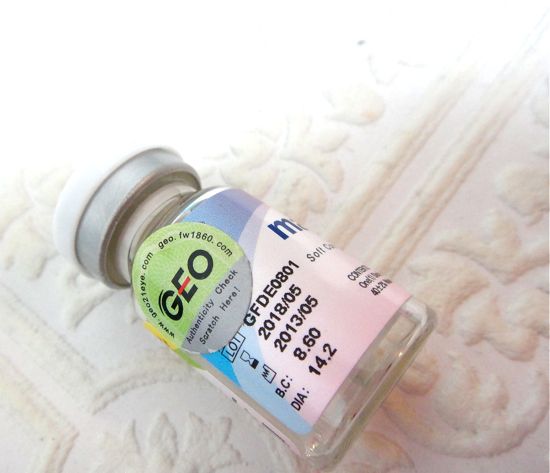 The vial
Each has a GEO authenticity seal attached on.
close up on the vial
in the lens case
GEO Fresh Brown is very similar to the classic GEO Angel in terms of designs, but with much softer outer rims and delicate colors. This actually makes a huge difference so that I find Fresh Brown "wearable" where GEO Angel fails for me.
Please visit the links to see the product details and to compare these two models.
wearing GEO Fresh Brown with light smokey makeup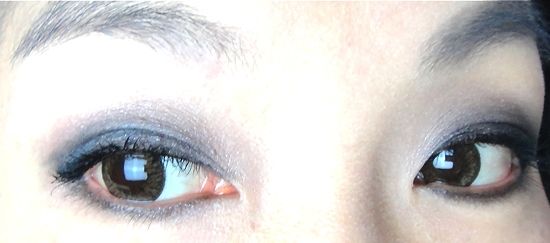 The pale brown color adds dimension while the softly dotted rim gives great definition to the eyes.
As for the comfort level in wear, I am pleasantly surprised I did not experienced any discomfort as I have with some GEO lenses in the past.
(Honestly now I suspect the previous ones might not be authentic as this Fresh Brown feels much thiner and comfortable...)
Now, another overall look for you.. ;)
Have you tried GEO Fresh Brown for yourself?
What are your go-to brown color contacts for naturally defined looks?
This entry contains products provided by AngelContacts for editorial consideration.