I received a mini set from Taylor of
My Lucite Dreams
a while back.
(It was a lovely
giveaway
. Thanks again, Taylor!)
Fresh brings out mini sized duo and trio sets occasionally, which I think is a perfect way to try different colors at more affordable price.
$22.50 for a single tinted lip balm sounds too steep no matter how great it is. Plus there are so many other lippies to spend on, right? ;)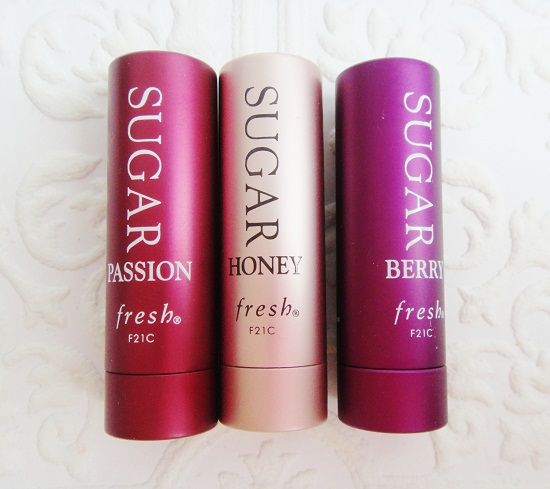 I like mini sized lip products since I have so many of them and I never use up anything.
These are indeed quite tiny and packaged perfectly in sleek metal cases.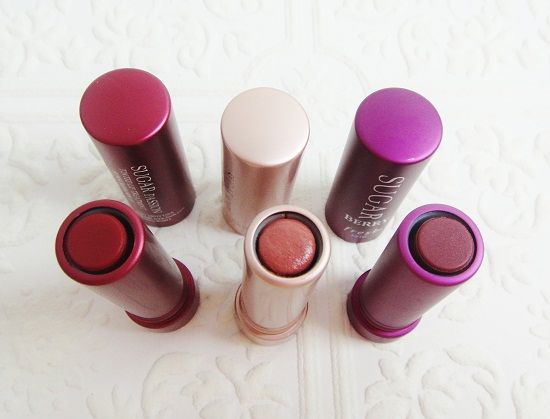 The cap is a twist-up kind.
Don't be like me trying to pull up to open. ;)
According to
the Sephora description
, these are packed with nourishing ingredient minus all the bad stuff (parabens, etc.).
They also provide sun protection.
(Ah, yes. we need to put on sunscreen on our lips as well. Frankly, I don't know which is more harmful. Exposing our lips to UV rays or eating potentially toxic sunscreen agents.)
Passion - Sheer Crimson Red
Honey - Sheer Warm Nude
Berry - Sheer Raspberry Mauve
Here are my lip swatches.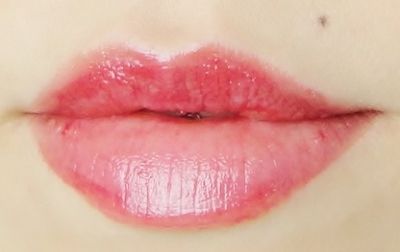 Passion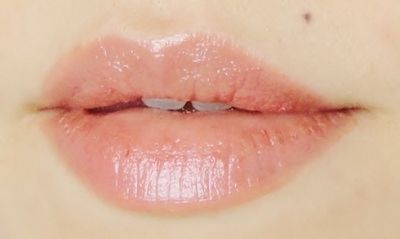 Honey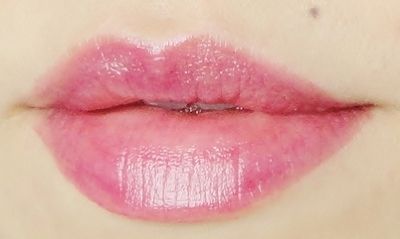 Berry
I was very happy to try these basic and all popular shades from the line.
First of all, I was floored to experience how moisturizing they felt on my chapped lips.
It is scented with a bit artificial black sugar scent (It smells exactly the same as the Black Sugar Scrub from Skin Food if you're familiar with it.), which I did not mind at all.
They are more pigmented than I would expect from tinted lip balm.
However, the slippery feel and migration of the color (See the Passion swatch for example) is a bit off putting.
I guess sheerer colors suit better for a thick moisturizing type of lippie like this, and for that reason, I find the Honey is the easiest one to wear.
It is certainly one of the best feeling lippies I have tried but the colors are nothing to write home about (They are pretty, though.), so it is questionable if I am going to shell out more than $20 on full sized one of these.
It would be still a nice option to consider for dry chapped lips especially if you are more conscious about ingredients. :)